New arrival! This is a luxurious mattress, made with natural fibres and is naturally fire retardant, no chemicals are used. The core of the mattress is made from steel springs sandwiched between coir (coconut husk & horsehair tail bonded together with natural latex) It offers fantastic support & breathability. These fibres are then wrapped in a sumptuous wool fleece which acts as an excellent thermal insulator. The mattress is covered in Organic Cotton. It is free from all pesticides, fungicide and herbicide residues.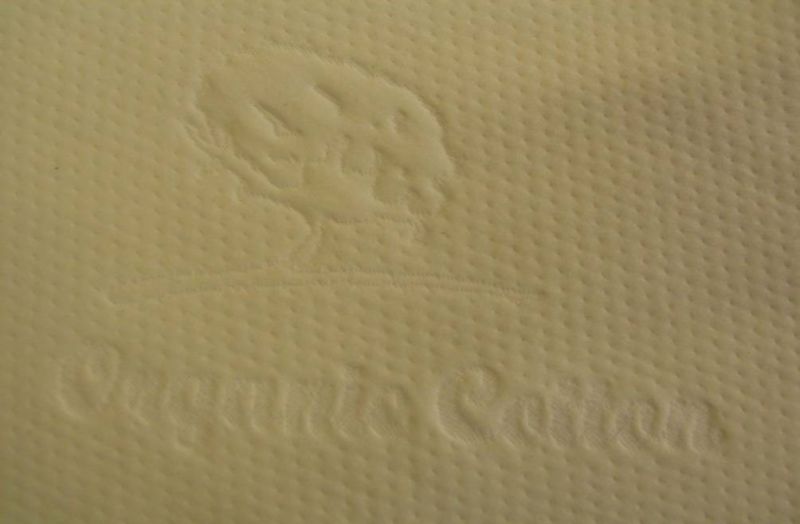 Organic cotton is grown without the use of dangerous chemicals. Instead, traditional farming methods, such as crop rotation, organic manure and the use of beneficial insects, produce quality cotton without damaging the environment or anybody's health in the process. The quality of organic cotton is often better as it is usually picked by hand, which is more accurate than machine and allows the workers to select the best. Nevertheless, the price of organic cotton is often similar to that which is mass-produced. As there are fewer middlemen involved, savings can be made and prices held level, despite the premium given to organic cotton farmers.
Organic cotton does carry a small price premium. You may ask yourself "What am I getting for the extra money? It may be more pertinent to ask" What am I not getting"? Cotton on! Buy Organic!
This type of mattress is suitable for newborns and toddlers alike.

The mattress is completely breahe-through, top to bottom. Ideal for "feet to foot" sleeping position as recommended by FSIDS.

Available in any size at all up to a maximum of 140 x 70 cm



Mattress depth is 10 cm.
Optional waterproof sleeve - please make selection above.

Please leave details of size required.
This mattress can also be made in odd shapes such as oval or bow-ended.

Washing instructions for the mattress cover: Cover easily zips off. For minor soils wipe down with a damp cloth & anti-bacterial spray. Otherwise, hand or gentle machine wash with a non boiological detergent. Maximum 60 degrees. Slow spin. Leave to dry naturally or cool tumble dry only if necessary. Do not bleach. Do not dry clean.
All our mattresses comply with the rigorous requirements of BS 1877 Part 10 for safety and performance and BS 7177 for flammability
TELESALES & MATTRESS ADVICE
01254 777603 (office hours)
or request a call back