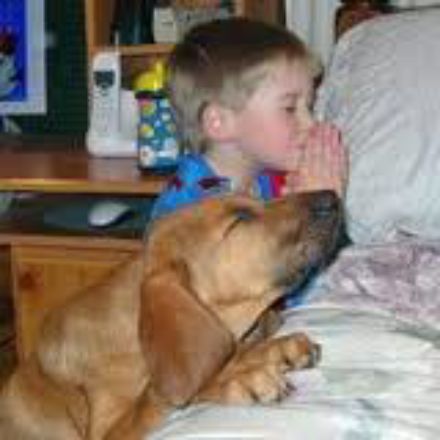 If you have pets, make them sleep on the floor. Even if it's a really cute and tiny puppy, make them sleep on the floor at the side of your child rather than on their bed.
We all love our pets, but they can actually cause lack of sleep. If your pet sleeps in bed with your child, it is likely that they will reposition themselves several times throughout the night. The movement from the pet may cause them to nudge and disturb your child on their mattress. Your child's body will fall out of a deeper sleep or may even wake up from the movement. If your child suffers from slight allergies from your pet, being in the same bed will increase the chances of a reaction throughout the sleep also waking them up.
If your pet cannot seem to sleep unless in the same room as your child (or vice versa), it is advised they sleep on the floor next to the bed. This will avoid your youngster from waking up, and then you too can get a good night's rest as well!
Should your child have any allergies or excema, we do have some very intelligent mattress coverings that help with this.
For more information about children's mattresses then please contact us on 01254 777603 or email info @childrensmattressesonline.co.uk .
2nd December 2013, 20:47