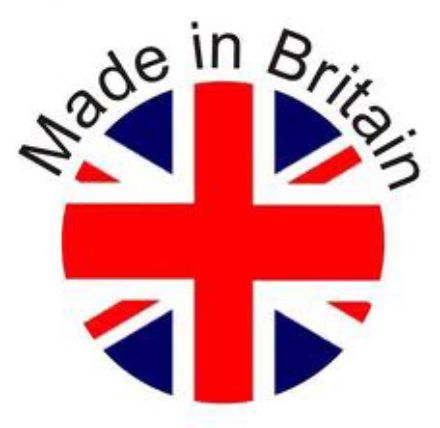 Children's Mattresses Online knows how important it are to some people that the products they purchase are British made. We would like to raise awareness that all of our mattresses have every single part of them made in England in our very own factory!
We are proud of our English heritage and that we still have a fully functional sewing room and factory facility whereby we can manufacture a full range of mattresses and even custom made mattresses in any size or shape.
Darwen is the town in which we are located and this was once a bit of a capital in the textile industry. Back in the past the town was actually classed as a cotton town. It was the River Darwen which enabled us to transport vital materials from our town to other towns along the river as well as getting in supplies for ourselves. Take a look at our Coat of Arms for more of the history surrounding Darwen.
If you order a mattress from us then you will be surprised by how quick our delivery service is and if you require your mattress in a hurry then please state this in special instructions and we will do our best to get it to you as soon as is physically possible for no extra cost. When you receive your mattress you will notice the 10 cm Union Jack label which states the product is made in England.
We know for a fact that a number of our competitors have their mattress covers and sheets sewn in other countries such as Portugal, Turkey, China and Pakistan and these competitors are some of the big names where customers will pay more for a mattress! You are welcome to call us and come take a look around our factory at each stage of the mattress manufacturing process.
All of our mattresses are compliant with British Standards and we pride ourselves on the sheer quality of our mattresses and the competitive prices that we can offer these to our customers at because we do not have to outsource any part of our manufacturing process!
3rd July 2013, 9:43