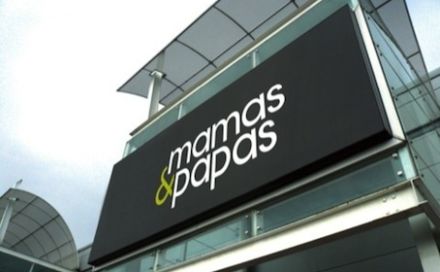 It has been revealed that maternity and nursery specialist Mamas & Papas is set to unveil a brand refresh later this week, including a redesign of its logo, new imagery and product packaging. The retailer will also be rolling out a retail concept based around customer service.

The in-house project has been developed around redefined brand values, which aim to place Mamas & Papas, 'at the heart of parenting' by 'caring too much to compromise'.

Mamas & Papas deputy chief executive Tim Maule told Retail Week that the redesign would the differentiate the brand from its competitors, and take it in a fresh direction.

Mamas & Papas creative director Olivia Robinson oversaw the design of the logo, set in a new colour palette, which the company hopes will help increase 'consumer identification and recall.'

Packaging is being developed in line with the new brand values, and there will be clearer information on-pack detailing age appropriateness and developmental benefits.

The retail design is being developed around new services including free one-to-one consultations, bump fittings, a baby essentials checklist, and a baby wish list service.

The rebrand will be rolled out in a new store launch at the Trinity Leeds shopping centre on Thursday 21 March, with the changes expected to be completed globally by 2015.

There are currently 64 Mamas & Papas stores in the UK and its products are sold in 49 countries.
Children's Mattresses Online can make any of our mattresses to fit the entire Mamas & Papas range - mattresses for carrycots, moses baskets, travel cots, cribs, cots and junior beds.
Should you have any queries about a mattress to fit any of the Mamas & Papas junior beds or cots, our dedicated customer service and sales team are here to respond to you.
T: 01254 777603
F: 01254 772063
E: info@childrensmattressesonline.co.uk
19th March 2013, 13:47